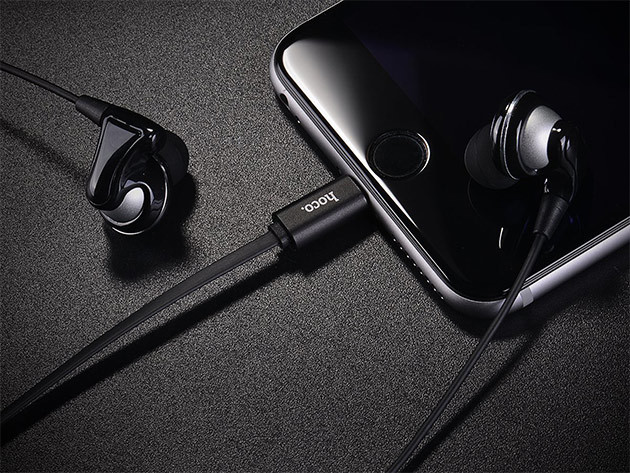 You have your iPhone 7 or 7 Plus, and you just don't like Apple's Lightning EarPods that much. You can either use the little headphone adapter Apple provides and use some old earbuds, or maybe think about getting something wireless. We have another solution: Get a pair of HOCO L1 Lightning Cable Headphones for only $21.99!
These headphones come in two color options, white or black, and feature silicone earbud caps to stay put in your ears no matter how much you're rockin' to your tunes. They're powered with Sony Hi-Res Standard Audio for a great listening experience, and built-in controls give you power over your tunes.
Your HOCO L1 Lightning Cable Headphones come with an 18-month warranty, so they'll probably outlast your iPhone 7. Get 'em today while they last in the Apple World Today Deals Shop.