If you buy one of the new MacBook Pros don't pay Apple an arm and leg for extra storage (the company charges an extra $400 for a 1TB SSD and and extra $12,00 for a 2GB SSD). Instead pick up a G-Drive slim SSD USB-C from G-Technology.
Available in 1TB and 500GB capacities, the G-DRIVE slim SSD USB-C delivers solid state drive performance of up to 540MB/s. It features the 10Gb/s USB 3.1 Gen 2 interface, taking full advantage of the SSD performance.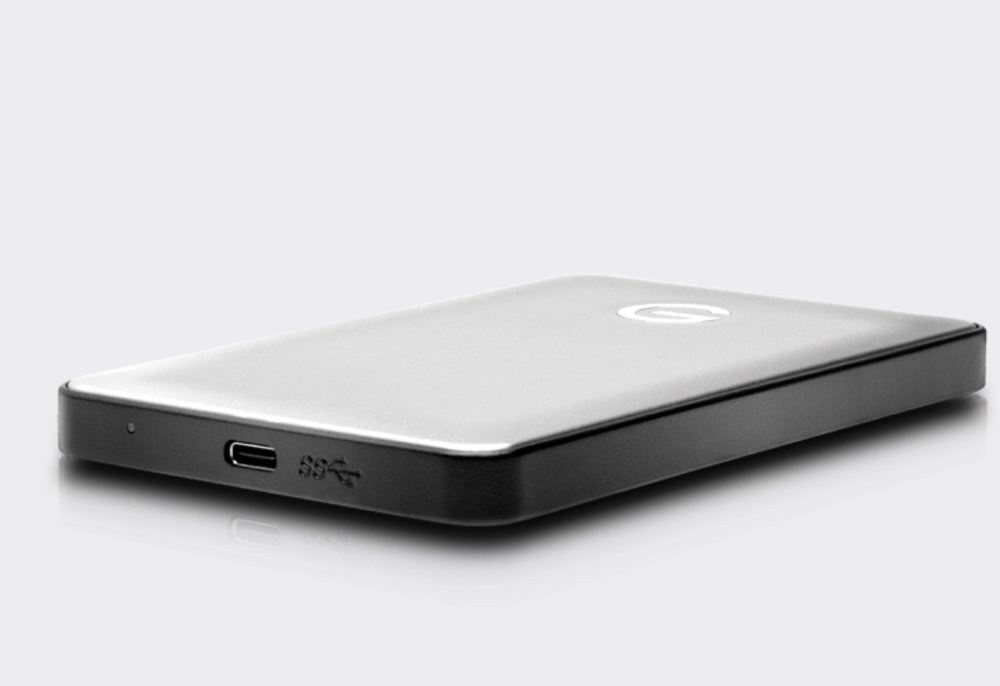 The included Type-C to Type-C cable and Type-C to Type-A cable, allows this drive to operate with any Mac that sports Thunderbolt 3, USB-C or USB 3.0 ports. Out of the box, it's pre-formatted in the HFS+ file system, which means it will work with Macs without any work on your part. Plus, it needs no external power source, so is a great companion for a MB Pro — or the 12-inch MacBook.
The G-Drive slim SSD USB-C delivers a sustained copy speed of 110MBps for writing and 126MBps for reading. That's slower than more expensive SSDs, but still plenty fast for storing/playing back your iTunes music and videos. Also, it doesn't come with backup software, but works with Apple's Time Machine utility.
The manufacturer's suggested retail price for the 500GB capacity is $229.95 and the 1TB is $379.95. If, for example, you purchase the latter for use with a MB Pro with 500TB drive, you'll have yourself a 1.5TB system, at much less cost than Apple's upgrade options. The G-Drive slim SSD USB-C is available in space gray and silver, the same hues the new MB Pros come in, so they're a perfect aesthetic match.