Not everyone loves leather, and if you fall into this category, I have two words for you; ballistic nylon! That's right, WaterField Designs has created the perfect briefcase for any on-the-go techie using this durable, nearly-indestructible material that can bounce back from any ding or nick and still look good.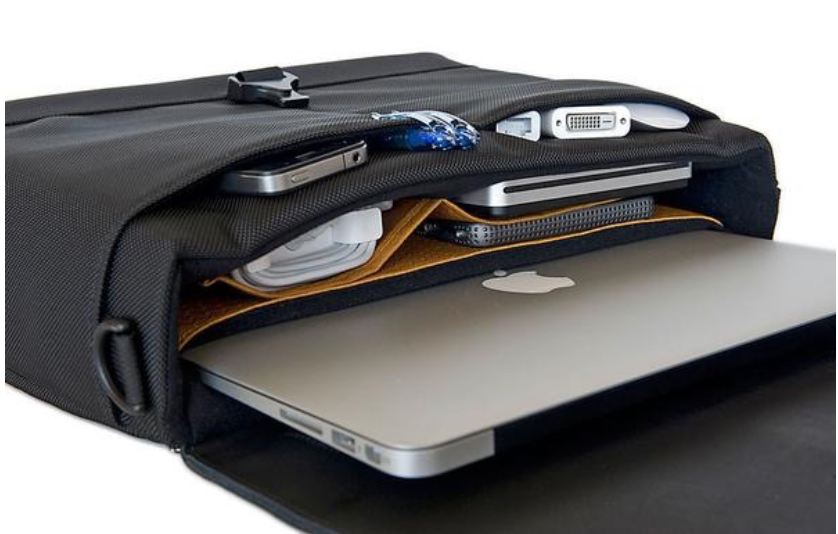 The HardCase MacBook Case will never fade, even after many years of wear and tear, giving users more choices in material without sacrificing quality. But it's not without personality. It boasts eight leather color options for the interior flap, adding a pop of color and added protection.
The HardCase MacBook Case is held together with a paragliding buckle. This neat piece of hardware, which comes in choices of nickel and matte, is made from anodized aluminum and is used in paragliding harnesses for quick and easy access with a secure shut.
If you are not impressed yet wait until you see the list of features and pockets this briefcase boasts: a top grab handle; nylon adjustable strap; built-in padded laptop compartment; ballistic nylon; two large interior pockets; two large front exterior pockets; and a large back zippered pocket
The HardCase MacBook case fits the same specks as other WaterField briefcases. My 13-inch MacBook fits snugly and securely, but leaves no room for bulky cases. However, I find that my computer and other 13-inch computers that don't fit in the in the padded compartment will fit in the larger body of the bag.
Overall, the HardCase MacBook Case gets two thumbs up in our house. In fact, my husband took this bag for himself! The price ranges from $239-$249, making this bag a reasonable price for the quality.