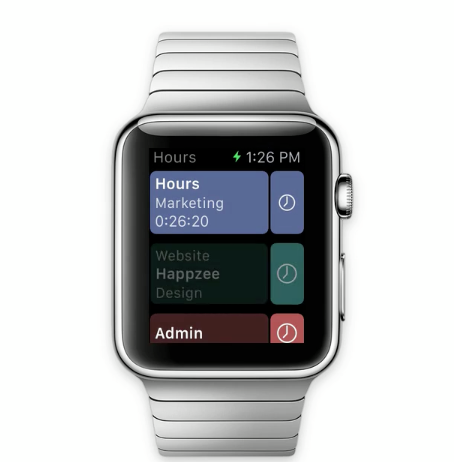 I wrote about Hours for iPhone a few months ago and found it to be a useful, legible and easy-to-use time tracker. Now the folks at Tapity have teased Hours for the Apple Watch, and the've made the iPhone version temporarily free. Yep, the $6.99 time-tracking app is currently gratis.
Tappity founder Jeremy Olson explained his company's decision in a recent blog post. In short, he was inspired by the bottom-up approach that has worked so well for Slack.
"Start by making the best solution for individuals, who in turn advocate adoption for their team, who in turn evangelize to other teams…and up the chain it goes…Eventually, we will not make most of our revenue from individuals tracking their time, but from businesses who want to collect that time and accounting providers who want to subsidize that collection."
As Jeremy notes, that will require "mass adoption on the ground floor." Hours is a very good app, and we wish him luck. His full article is worth a read and you should check it out.
On the Apple Watch, Hours simplifies the act of starting and stopping timers as needed. Instead of pulling your iPhone out of your pocket, you simply tap the timer you want to make active. Pretty darn simple. Changes sync instantly to the iPhone app.
It looks great and we'll have a look at it as soon as we can.