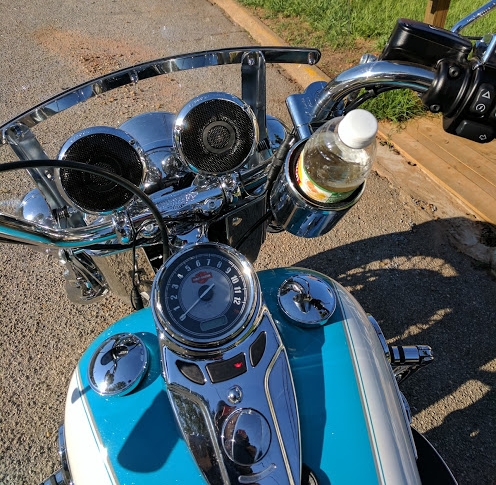 On day two of my iPhone X ownership, I hopped on my Harley and headed out to run some errands. I paired my iPhone X up with the Boom Audio Bluetooth speakers on my Heritage and loaded up an Amazon Music playlist. Everything appeared to be working great. When I was leaving my 1st stop, I started the music again, but instead of coming out of my Bluetooth speakers, the music was playing from the phone. I forgot the speakers in settings and re-paired. All was well again. Next stop, same thing. I decided to revisit this issue later. I didn't think I had bigger issues.
Monday, I paired up my SOL Republic Shadow Bluetooth headset and headed out for a walk during lunch. The sound was great, everything was fine. The only issue I had was a notification sound after every song. I'm not sure if this is normal, but it didn't happen with my Pixel XL. When I went to use them again later in the day, they were still paired and the music played just fine again.
Update: When I got into my car to drive home on Tuesday, I started my music player and the music was coming through my phone's speakers again. The funny thing is that the info about the song and the controls was showing on the car's screen. Just for giggles, I hit pause and play and it controlled the music app like it's supposed to. When I hit play, the sound came from my phone still. I did it again and all of a sudden, my car's speakers blasted some Halestorm into my car. Interesting right? I listed on my entire commute. What's even weirder is, I got a text from my son and a phone call on the commute. Both worked the way they were supposed to now. When I got home, I turned my car completely off and then back on. Everything seems to work, for now. Time will tell if this is an ongoing issue. I didn't reset any settings and I didn't receive any updates during the work day, so I have no idea what happened to make things work again.
From Android to iOS: Introduction
From Android to iOS: Why Switch?