Belkin has announced what it says is the smallest GaN 60W solution on the market: the US$49.99 BOOST↑CHARGE PRO USB-C PD GaN Wall Charger 60W.
It's designed to be 53% smaller than standard 60W laptop chargers and can charge a wide range of devices, including the MacBook Pro and newest iPhone 12 models. The BOOST↑CHARGE™ PRO 60W charger features a GaNFast chipset that creates a compact charging solution to bring the fast charging consumers are now used to, but with significantly reduced size when compared with other chargers on the market, according to the folks at Belkin.
The company says key features include: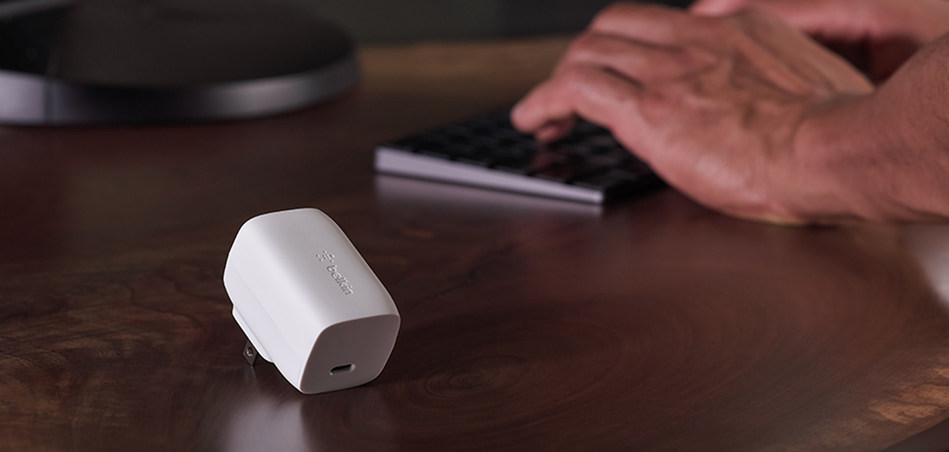 High-performance gallium nitride (GaN) replaces traditional silicon, allowing components inside to be closer together, enabling an ultra-compact build

Built-in overcurrent and overvoltage protection keeps the charger and connected devices safe while providing welcome peace of mind

USB-C Power Delivery certification enables reliable fast charging for USB-C PD enabled devices such as the Google MacBook Pro, iPad Pro, and Pixel 5.
(Dennis Sellers has been covering the Apple industry since 1996. In addition to"Apple World Today," he also runs his own freelance writing/editing service. If you want more info about the latter, email him at dennis.sellers@comcast.net.)