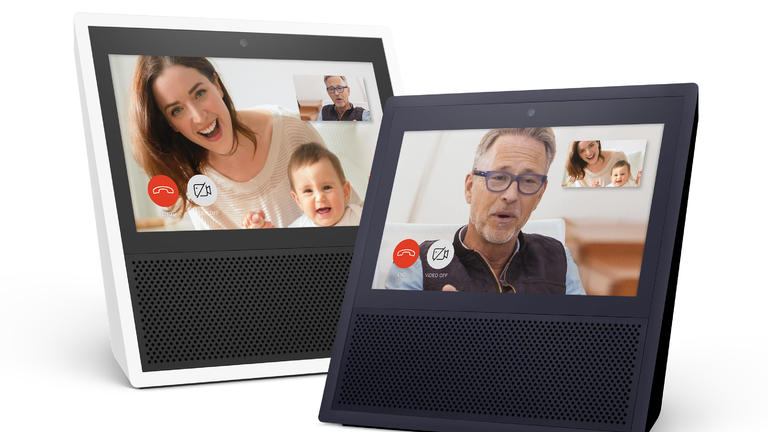 On today's episode of the Apple World Today News Update podcast:
We ponder Apple's late entry into the "smart speaker" product category after today's reveal of the Amazon Echo Show, and quote Phil Schiller's comments about how worthless these devices are without a display…
Two Apple execs made a nice nest egg with some significant stock sales in the past week
Apple clarified its changes to the App Store affiliate program; it turns out that those reductions in commission rates are only for in-app purchases
The text version of the podcast can be viewed below. To listen to the podcast here, click the play button on the player below. Note to Apple News readers: you'll need to visit Apple World Today in order to listen to the podcast.
Text Version
This is Steve Sande for Apple World Today, and you're listening to the AWT News Update for May 9th, 2017.
As we get closer to the WWDC 2017 Keynote on June 5th, the rumor mills are working overtime on a variety of different products. Many believe that the Apple Siri Speaker (or whatever it may be named) will be announced at the event, with Bloomberg mentioning today that company employees have been "testing a device at home for several months". However, the company may be a day late and dollar short on just about any smart speaker announcement, as Amazon today started taking orders for the $230 Echo Show. The device has a display and can be used as a video phone, streams music from Amazon Prime Music, Spotify, and Pandora, and display weather and news information. Whether Apple's device will have a display or not is unknown; it would make sense to be able to use it with FaceTime, and a screen would make it very useful in terms of supporting HomeKit via voice or manual controls. Apple marketing VP Phil Schiller was quoted last month as saying "So there's many moments where a voice assistant is really beneficial, but that doesn't mean you'd never want a screen. So the idea of not having a screen, I don't think suits many situations.For example, if I'm looking for directions and I'm using Maps, Siri can tell me those directions by voice and that's really convenient but it's even better if I can see that map, and I can see what turns are coming up, and I can see where there is congestion, I understand better my route, and what I'm going to do. Or, for example, with photography, and one of the most popular reasons for our products is photography now, and photography requires a screen. So the idea of a device without a screen, well it's not really useful for that whole category of photos that we all share. and all the social networking apps that are now embracing photos more and more, well, it doesn't work really so great in voice-only assistants."
A pair of Apple executives each brought home a nice paycheck last week. Retail chief Angela Ahrendts and General Counsel Bruce Sewell each sold over $10 million in Apple shares last week and this week. Ahrendts sold 75,000 shares of stock between May 4th and 8th, making about $11.1 million. Don't worry; she still owns 103,116 shares of Apple worth about $16 million. Sewell sold 67,500 shares on May 5, making just over $10 million. He still holds onto 141,325 shares of Apple worth about $22 million.
Remember a few weeks ago when I mentioned how Apple was going to reduce commissions for App Store affiliates? Apple World Today is an App Store affiliate, so we thought it was going to have a negative affect on our royalties. Well, it turns out that the decreased commissions are only for in-app purchases; NOT for the sale of apps. We're breathing a lot easier today.
That's all for today; I'll be back tomorrow afternoon with another edition of the AWT News Update.