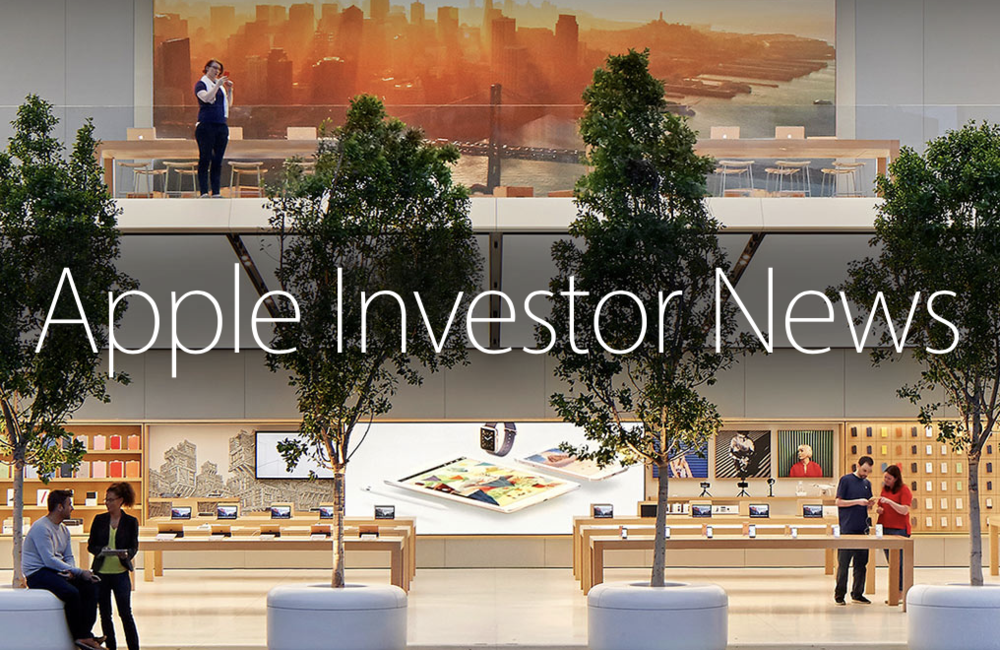 Monday's here, along with a handful of Apple news stories to fill you in on this last Monday of January:
iPhone revenues will most likely be up when announced tomorrow during Apple's Q1 2017 Earnings Call tomorrow, thanks to larger than expected sales of the iPhone 7 Plus
We invite our readers to listen to the Apple Earnings Call live at 2 PM PST tomorrow at this web page: http://www.apple.com/investor/earnings-call/
A complicated hack that was being used to bring locked iPads and iPhone back to life could be behind this weekend's shutdown of the Activation Lock web page on Apple's site
Fitbit announces that it will cut about 6% of its workforce as smartwatches cut into its market
The text version of the podcast can be viewed below. To listen to the podcast here, click the play button on the player below. Note to Apple News readers: you'll need to visit Apple World Today in order to listen to the podcast.
Text Version
This is Steve Sande for Apple World Today, and you're listening to the AWT News Update for January 30, 2017.
One thing that we'll probably hear during tomorrow's Apple earnings call is that iPhone revenues are up. Why? Cowen & Company analysts told the Wall Street Journal that an estimated 40 percent of the estimate 58.5 million iPhone 7 devices that Apple sold during the December quarter were the iPhone 7 Plus. With a selling price about $120 more than the iPhone 6s Plus, the larger percentage of people buying the 5.5-inch model will probably increase the average selling price and UBS expects that to translate to a two-percent rise in revenue for the quarter.
Apple World Today will not have a liveblog of the earnings call tomorrow afternoon, primarily because anyone who wants to can listen in on the call themselves. The live webcast begins at 2 PM PST tomorrow, January 31, at www.apple.com/investor/earnings-call/. Expect tomorrow's podcast to have the highlights of the call.
We mentioned this weekend on the website that Apple had taken down the Activation Lock status checker for no apparent reason. This page on the Apple website was created by Apple to make sure that a used device wasn't locked with Activation Lock, which would render it unusable to a new owner. Well, it turns out that the web page in a complicated hack to unlock devices that were bricked by Activation Lock. Hackers would take an invalid serial number, then change a few characters to generate a valid serial number that that would pass verification on the Activation Lock website. They'd then use that valid number — belonging to a legitimate device owner — to unlock a non-functional iPhone or iPad. It's believed that this hack is also behind an Apple ID bug that has been causing issues for some iPhone owners. With this issue, activation of new or recently restored devices would result in a device locked to another Apple ID. It's been affecting owners of iPhone 6s, 6s Plus, 7 and 7 Plus models since September and is only fixable by Apple. Will Apple return the Activation Lock site to active mode? That's unknown, but the company will need to find a way to keep the site from being misused first.
Despite market research last fall that showed that basic wearables like Fitbit's devices were gaining market share and smart devices like the Apple Watch were losing share, it's apparent that Fitbit is struggling against its smarter competitors. Today, Fitbit was expected to announce cuts of between 5 to 10 percent of its workforce on lower than expected fourth quarter results. That's about 80 to 160 people, and the cuts would save the company about $200 million annually in costs. Fitbit recently acquired Pebble and Vector Watch, and it could be that the company is planning to create a smartwatch with its own app store.
That's all for today; I'll be back tomorrow afternoon with another edition of the AWT News Update.