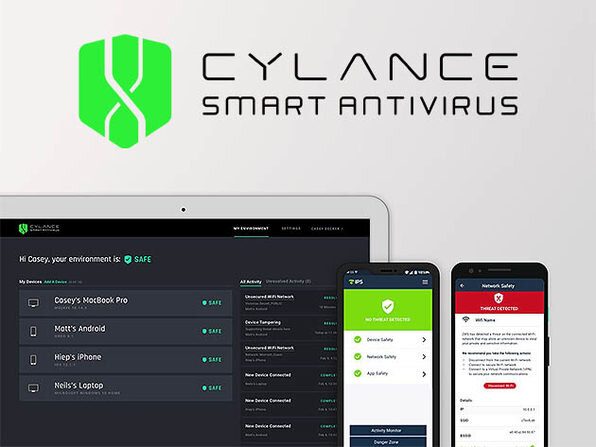 Think that because you own a Mac you don't need an antivirus app? Think again! New viruses and malware appear every day, and Cylance is a next-generation antivirus for both Mac and Windows that leverages the power of artificial intelligence and machine learning to protect you from emerging malware. It's on sale today for $79.99 for a lifetime subscription
Over 5,000 new viruses have been released onto the web. Legacy antivirus software is unable to keep up with emerging threats, relying on slow updates and signatures to protect you. Only Cylance is able to provide you protection from new viruses. Cylance Smart Antivirus is a simple, smart security solution that utilizes artificial intelligence and machine learning to predict and prevent cyberattacks before you get infected—and without impacting your system's performance. It's non-intrusive with no annoying pop-ups, updates or signature files; and it's a breeze to install. Just set it, forget it, and protect your digital life.
Prevention focused design stops threats at runtime before they cause harm to your device

AI predictive advantage protects against both known & never-before-seen threats

No pop-ups, no scanning & no impact to device or network performance

Operates on your device, independent of the cloud, both online & offline

Get a simple bird's eye view into your online security & manage it from an intuitive interface

Light on RAM & CPU, perfect for gamers or alongside all intensive processes
Go into 2021 assured of being safe against both known and emerging computer viruses with Cylance!