For years, KeySmart has been helping people keep their keys organized. Earlier this year, we saw the invention of the antibacterial CleanKey for opening doors, and UV sanitizing of electronics has become commonplace. Now you can get all three features with our KeySmart Pro with Tile, CleanTray and CleanKey bundle ($129.99).
Buying these items separately would put you back about $165, so this deal is indeed a bargain! With the aim of finding simple solutions for complex problems, KeySmart combines organizing, sanitation, and germ prevention in one amazing bundle. This set of KeySmart Pro key organizer, CleanTray UV light sterilization case, and CleanKey antimicrobial brass hand tool will keep your life simple and hygienic.
KeySmart Pro with Tile Smart Location
Holds up to 10 keys in an easily carried sleeve

Locates your keys on a map or rings your keys so you can hear them in their hiding place

Works in reverse to ring your phone when you can't find it, even if it's on silent

Includes a powerful LED light, bottle opener, & a loop piece to attach a car key fob

Recharges via standard micro USB cable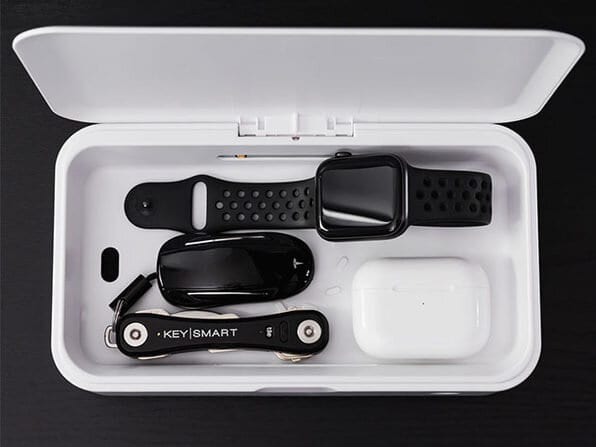 CleanTray UV Light Sterilization Case
Uses 260nm to 280nm UV-C lights to kill any bacteria & harmful viruses

Quickly disinfects in just 5 minutes, twice as fast as other UV cases

Aromatherapy function to keep your belongings clean & fresh

Works for your phone, earphones, jewelry, car keys & house keys, watches and much more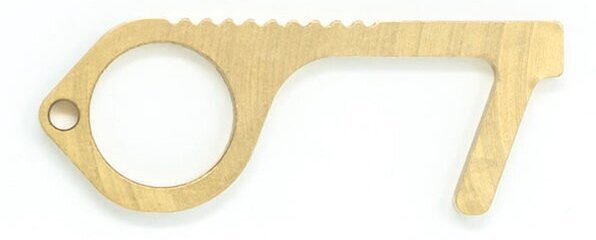 CleanKey Antimicrobial Brass Hand Tool
Ergonomic design makes it easy to open doors, press buttons & pull levers

Antimicrobial Copper Alloy kills germs up to 99% of germs

Reduces point-of-contact area by over 99%

Easy to carry on your belongings w/ the retractable carabiner
Order today for quick delivery to your home or office!