Hey, why didn't Apple think of this? Mojo Vision says it's building the world's first true smart contact lens, called the Mojo Lens.
It's a contact lens with a built-in display that provides people with "useful and timely information they want without forcing them to look down at a screen or losing focus on the people and the world around them." Mojo calls this eyes-up experience "Invisible Computing."
The company says it's been researching and developing its technology and holds patents critical to the development of an augmented reality (AR) smart contact lens dating back over 10 years. The company is currently demonstrating a working prototype of the device.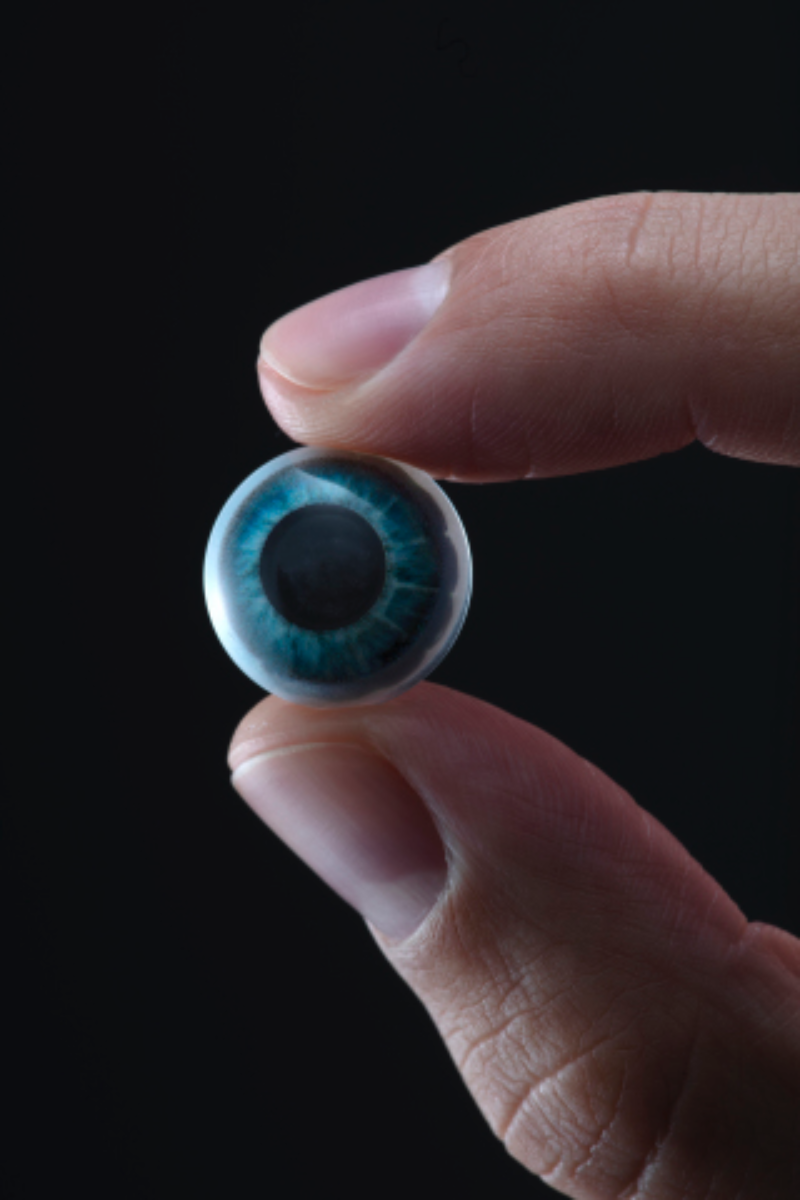 Mojo is conducting feasibility clinical studies for R&D iteration purposes under an Institutional Review Board (IRB) approval. The Mojo Lens is currently in the research and development phase and isn't available for sale anywhere in the world.
The Mojo Lens is designed to be useful in many different situations, from consumer to enterprise. Additionally, the company is planning an early application of the product designed to help people struggling with low vision through enhanced image overlays.
This application of the Mojo Lens is designed to provide real-time contrast and lighting enhancements as well as zoom functionality. With its inconspicuous contact lens form factor, Mojo Lens is designed to serve as a low vision aid that could remain discreet for the wearer and allow a hands-free experience, while delivering enhanced functional vision to assist in mobility, reading, and sighting.
In businesses and organizations, the Mojo Lens is being designed to give workers or specialists access to real-time information, greatly improving productivity, precision, and compliance without having to look down at a mobile device or through an awkward, vision-blocking headset that limits situational awareness or discourages social interactions.
The Mojo Lens purportedly incorporates a number of breakthroughs and proprietary technologies, including the smallest and densest dynamic display ever made, the world's most power-efficient image sensor optimized for computer vision, a custom wireless radio, and motion sensors for eye-tracking and image stabilization. The Mojo Lens includes the Mojo Vision 14K PPI Display, announced in May 2019. The display delivers a pixel pitch of over 14,000ppi and a pixel density of over 200Mppi, making it the smallest, densest display ever designed for dynamic — or moving — content.
Mojo also announced that it is working with the U.S. Food and Drug Administration (FDA) through its Breakthrough Device Program, a voluntary program designed to provide safe and timely access to medical devices that can help treat irreversibly debilitating diseases or conditions. By receiving Breakthrough Device designation for the development of the Mojo Lens, Mojo will work directly with FDA experts to get feedback, prioritize reviews, and develop a final product that meets or exceeds safety regulations and standards.