The Macally XKEYLED is a backlit, full-size USB keyboard designed specifically for a Mac running macOS 10.6 or higher. It doesn't require any software; just plug it into a USB port (more on that in a moment) and you're good to go.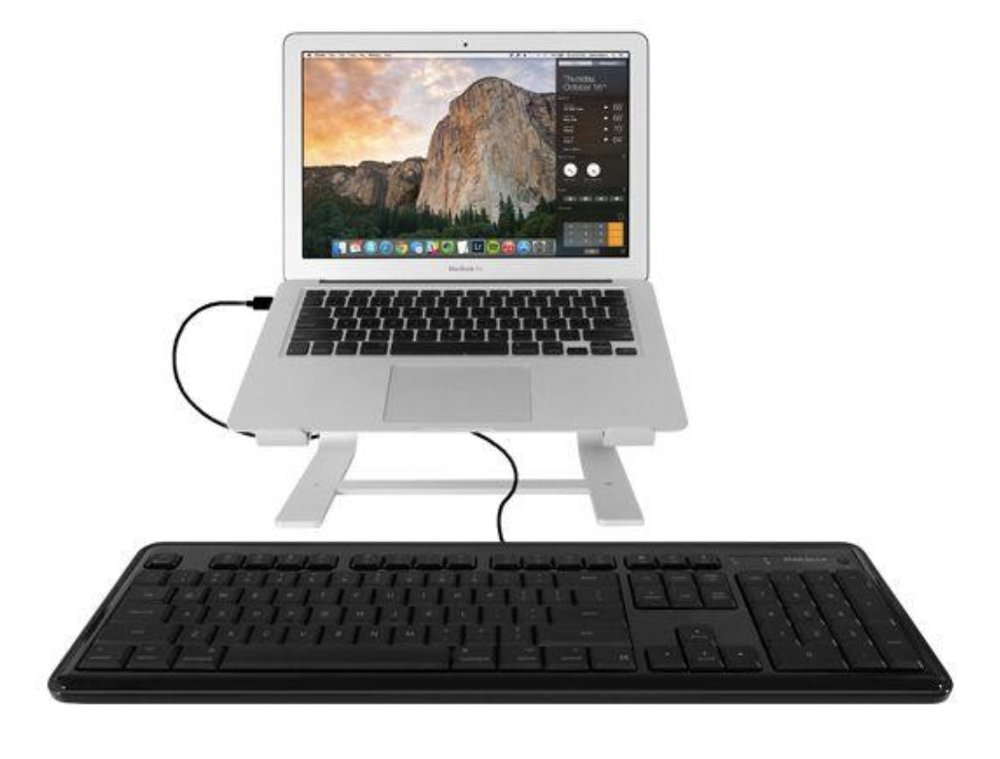 Providing smooth and responsive typing with a satisfying "click" feel and sound, the XKEYLED has a standard layout with full size keys for a comfortable, efficient typing experience. It also has 16 convenient shortcut keys for controlling Mac apps and a 17-key numeric keypad that makes it easy to enter long sequences of numbers.
Apple doesn't make a backlit keyboard for desktops; if you need/want one, the XKEYLED fills the bill. The keyboard has backlit in white, with three levels of brightness adjustment to suit different environment.
<!— code from sekindo - Appleworld.today In-Article - outstream —>

<!— code from sekindo —>
All these features are great, but the XKEYLED has two potential drawbacks, depending on your needs. One: there's no wireless option; wireless keyboard fans should look elsewhere. Two: you'll need an adapter to use with USB-C only Macs and the LG Ultrafine Displays, which means a few extra bucks to spend.
However, the Macally XKEYLED itself is reasonably priced at about $60. If you don't mind the lack of USB-C and wireless connectivity, this is certainly a keyboard worth your consideration.