Imagine a professional-quality sound studio that can run off of battery power for up to six hours, record eight tracks of sound, and has such a good built-in microphone that you may never need to connect a standard mic to it. Now, make that device so small you can take it almost anywhere, and add an iOS app for editing your recordings and adding effects. Sounds like a musician's dream, doesn't it? It's an actual product called the Spire Studio from iZotope (US$349), and it's probably going to revolutionize the way musicians create recordings.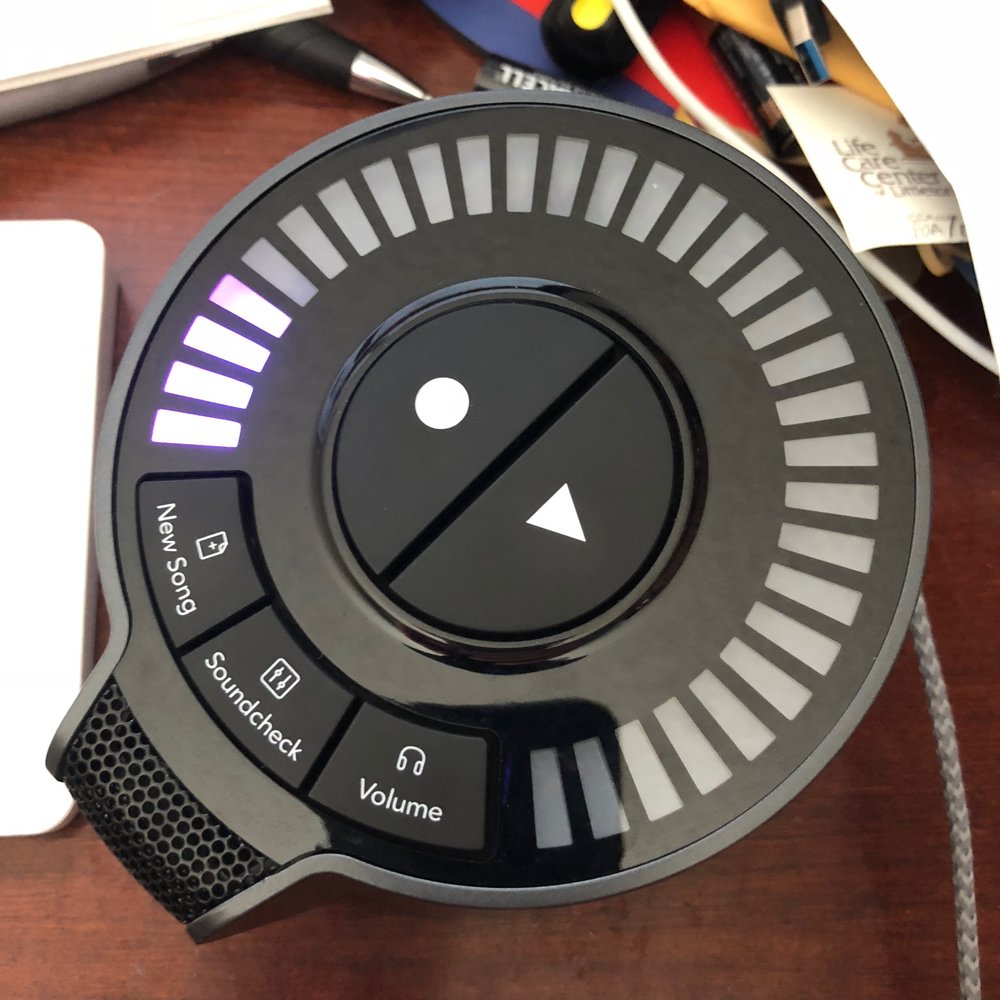 Design
Spire Studio weighs 1 lb., 6.3 ounces (.63kg) and is a small, cylindrical device a maximum of 3.5 inches (88.9 mm) tall and 4.5 inches (114.3 mm) in diameter. On the top are two large buttons — record and play — and three pushbuttons labeled "New Song", "Soundcheck" and "Volume". About three-quarters of the edge of the circular face of Spire Studio is covered with a touch-sensitive segmented multicolor LED display. There's a 1/8-inch headphone output on the front of the Spire Studio and one on the back. Also on the back are two XLR/TS combo jacks labeled Input 1 and Input 2, which lead to noiseless preamps for excellent sound quality.
Connecting either a mic or instrument to Input 1 disables the internal microphone, while connecting to Input 2 does not. There's a built-in omnidirectional microphone that is pretty impressive, so a guitarist could use that mic for recording vocals while sending the guitar feed directly into Input 2.
Although the Spire Studio has a built-in battery that lasts between four to six hours, an AC charging adapter is included as well and can be used in those situations where you want to make sure there is uninterrupted power. That battery is a great way to free yourself from recording inside — one musician apparently recorded a song with Spire Studio while floating on a Texas lake in a canoe!
In addition to being useful for recording music, iZotope also recommends using Spire Studio for recording podcasts. Once again, the portability is a great improvement rather than needing to be tied to a computer while recording, and between Spire Studio and the app it's possible to record, edit and publish the podcast.
The companion Spire Music Recorder app is quite powerful and well-designed. Linking directly to the Spire Studio over an ad hoc Wi-Fi connection, the app pulls sound directly from the Spire Studio and arranges it in multiple tracks for editing. There are settings that mimic certain amps, "space" settings for creating the illusion that the sound was recorded in a studio with a specific sound profile, and so on.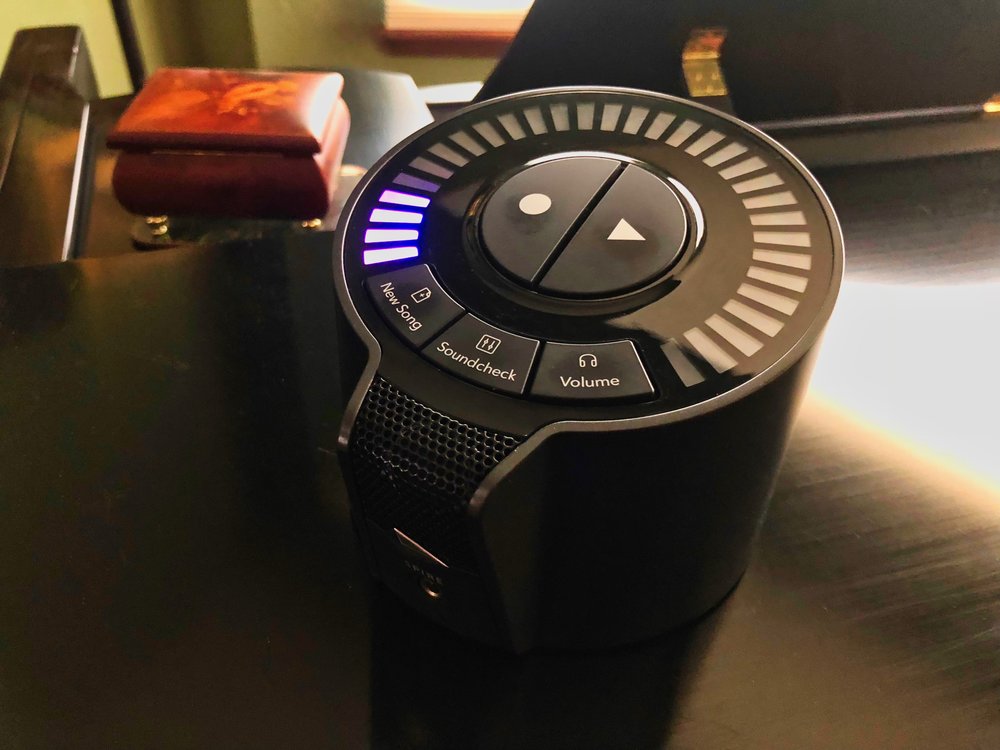 Ready to record! This was really easy — I just pressed the record button on top of the device and started talking. The app showed that the recording was indeed underway; if I was going to record multiple tracks (up to 8 max), I'd just use the app to add another track on top of the previously recorded one. For musicians, there's also a customizable metronome that can help insure that you're starting a recording at the proper tempo.
I think the recording quality was quite good and that musicians planning to make a "demo tape" of a new song will be thrilled about the ability to create a multitrack recording and share it easily. The price point is perfect at $349, and the Spire Studio is so easy to use that even non-techie musicians should have no problems recording tunes in minutes.
Apple World Today Rating (out of 5 stars): ★★★★★