Apple has filed for two patents involving the upcoming HomePod speaker system. Apple's HomePod is expected to go on sale in December and cost $349. The device is just under seven inches tall and looks like a piece of furniture. It will be available in both space gray and white, and also acts as a hub for HomeKit devices to provide remote access to home automation.
Patent number 20170280231 is for a "loudspeaker with reduced audio coloration caused by reflections from a surface." It's designed to reduce the effects caused by reflections off a surface on which the loudspeaker is resting.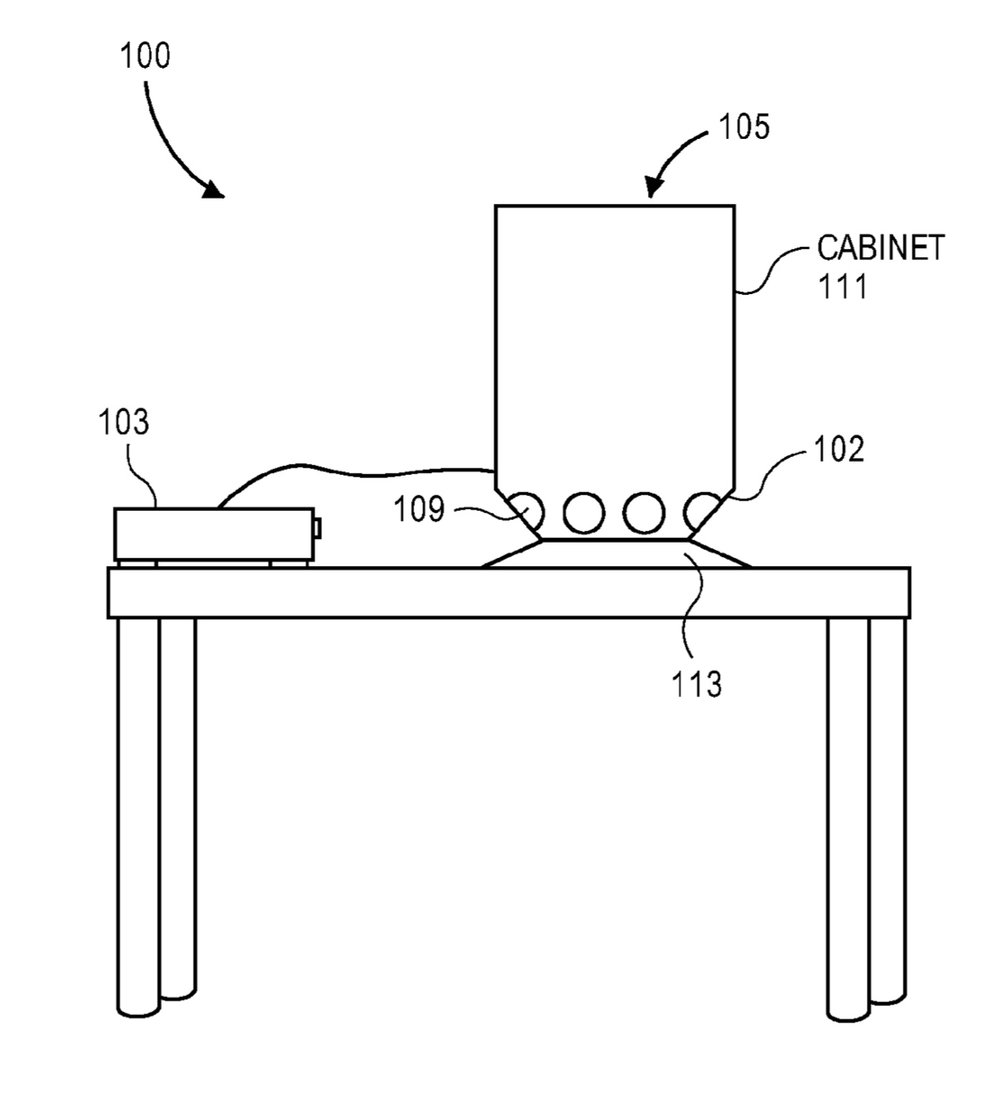 In one embodiment, the loudspeaker has individual transducers that are situated to be within a specified distance from the reflective surface, e.g., a baseplate that rests on a tabletop or floor surface, such that the travel distances of the reflected sounds and direct sounds from the transducers are nearly equivalent.
Patent number 2017028265 is for a "method to determine loudspeaker change of placement." It involves a system and method for determining whether a loudspeaker device has relocated, tilted, rotated, or otherwise been moved such that one or more parameters for driving the loudspeaker may be modified and/or a complete reconfiguration of the loudspeaker or the loudspeaker system may be performed to adjust sound quality.
Of course, Apple files for — and is granted — lots of patents by the U.S. Patent & Trademark Office. Many are for inventions that never see the light of day. However, you never can tell which ones will materialize in a real product.