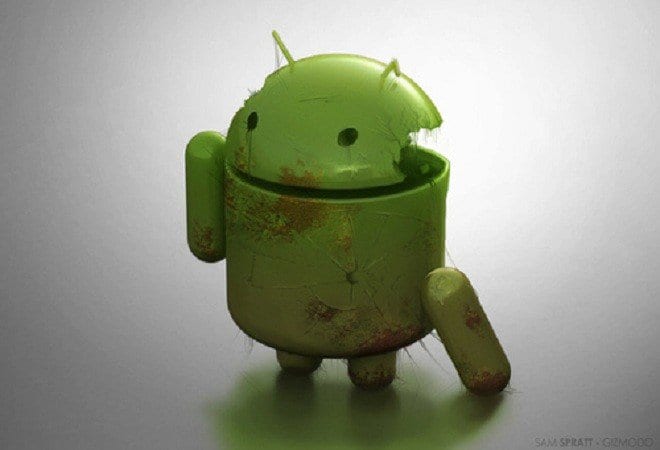 Here's a frightening statistic…if you're the owner of an Android phone or tablet. Although Android is the dominant mobile operating system around the world with about a 72 percent market share, it also gets most mobile malware. Security experts at the G DATA security blog found almost 750,000 new Android malware apps in the first quarter, or about 8,400 each day — that's about one new malware app every 10 seconds!
The culprit is that most Android users have devices which have not been updated to the much more secure Android 7 "Nougat" version, with only 4.9 percent of all Android devices worldwide running that OS. Android 7 has been available since August of 2016, so it's not as if it's a brand new operating system. 20 percent still use version 4.4, 32 percent are running version 5, and 31.2 percent are running Android 6.
Since third-parties — those companies manufacturing and distributing the Android phones — don't adapt the operating system for devices older than one year, most Android device owners are just out of luck when it comes to ever getting an update.
If you're considering "going to the dark side" and buying an Android device, consider getting one from Google — a Nexus or Pixel. Google at least provides updates on a regular basis for its smartphones, so you can be confident that any new security threats will be patched quickly. Or just stick with iOS, an OS on which malware is virtually nonexistent.