On a regular basis, Apple World Today posts a list of notable new apps or app updates that have been released. They may not necessarily be new, but they're popular and deserve mention. Here are today's picks.
iOS Apps/Updates
KeepSolid has announced a VPN Unlimited update to the virtual private network service. It provides online security with encryption along with high connection speed and with no restrictions.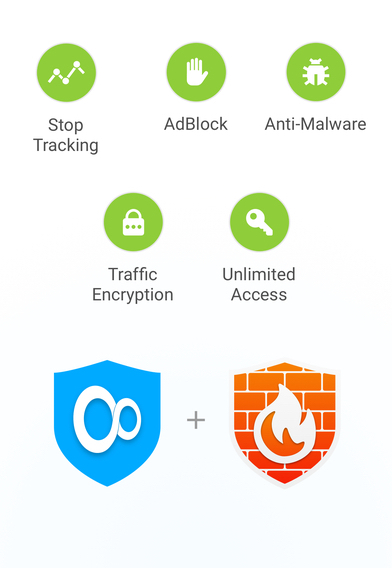 Featuring DNS Firewall, this new version blocks malware, ads and tracking web resources. In addition to a VPN service, now VPN Unlimited has features for browsing the web securely, privately and protected.
VPN Unlimited is a cross-platform service, available for macOS, iOS, Android, Windows, Windows Phone, Linux, Mozilla Firefox, and Google Chrome. For the first two platforms, it's available at the Apple App Store and Mac App Store. It's free, but does tout in-app purchases.
Self Expression Arts has launched Hungry Black Hole 1.0. In the free game, a mini black hole is starving. Your mission is to remove various obstacles so that it can eat candy.
macOS Apps/Updates
Smile has introduced PDFpen and PDFpenPro 9.0, new versions of the all-purpose PDF editing tool for the Mac. The upgrade introduces over 100 enhancements covering document annotations, tables of contents, and export options.
Annotation support is more advanced, including faster access from the Sidebar and more options for copying annotation text. Navigation by table of contents has greater precision, and PDFpenPro users can create and edit entries from a new contextual menu.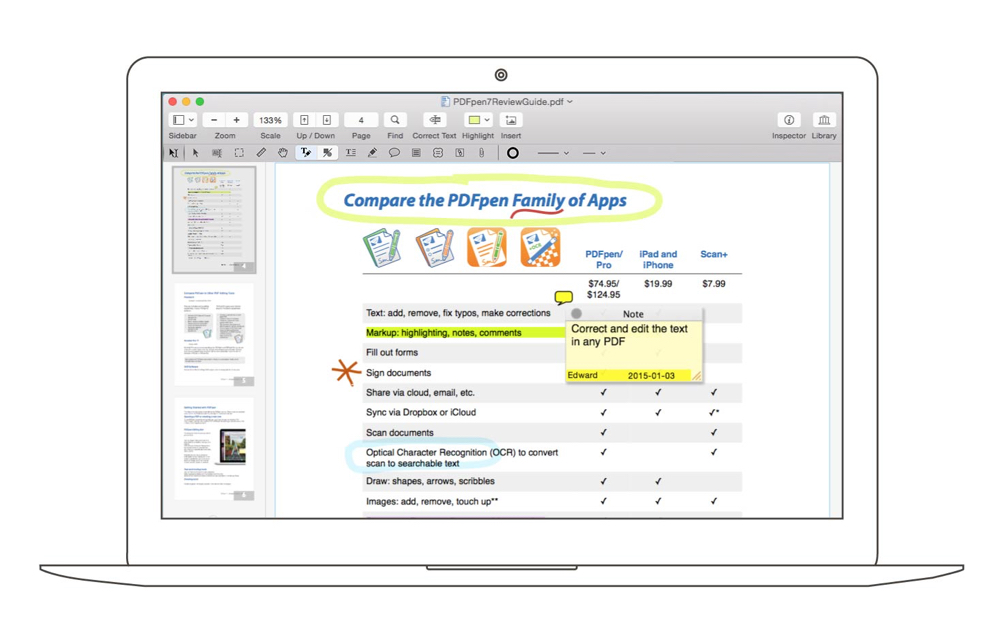 New export options include PNG, JPEG, flattened PDF, and more TIFF options. Version 9 also allows for web, fax, and print dpi resolutions of 72, 200, 300, and 600. PDFpenPro users can perform OCR on horizontal Asian language documents in Chinese, Japanese and Korean.
PDFpen and PDFpenPro 9 work with PDFpen for iPad and iPhone version 2, allowing editing across devices when used with Dropbox or iCloud. PDFpen retails for $74.95 and PDFpenPro for $124.95. Family pack licenses, which cover up to five computers in one household, are $94.95 for PDFpen and $149.95 for PDFpenPro. Office Pack licenses start at $224.95 for PDFpen (five users) and $349.95 for PDFpenPro (five users).
Upgrades from earlier single user versions of either application are $30, and free to users who purchased on or after Jan. 1, 2017. Upgrades from any previous version of PDFpen to PDFpenPro 8 are $50. Upgrade pricing for Family Packs and Office Packs is found in the Smile web store.
PDFpen 9 and PDFpenPro 9 require macOS 10.11 or higher. Demo versions are available. Full versions of PDFpen and PDFpenPro are also available for purchase on Apple's Mac App Store.
Zevrix Solutions has released BatchOutput XLS 2.4, a feature update to its output automation solution for Microsoft Excel. In addition to batch printing and PDF conversion, the software lets Mac users carry out professional PDF production directly from Excel and repurpose Office spreadsheets for web and mobile devices.
Version 2.4 lets users split Excel workbooks into single sheet PDF files, improves application of PDF color tone filters and enhances memory management. BatchOutput XLS can be purchased for $39.95 from the Zevrix website. It requires macOS 10.6 or higher and Microsoft Excel 2008, 2011 or 2016.