Drobo has been on a roll over the past two years, adding 7 new products to its line of storage appliances in that time. Today, Drobo released the Drobo 5N2 NAS, billed as the fastest 5-bay Drobo NAS yet. At $499 for an "empty" device that can be filled with a mixture of 3.5-inch HDDs or SSDs, the Drobo 5N2 offers a bump up in performance for connected home users, media professionals, and small businesses.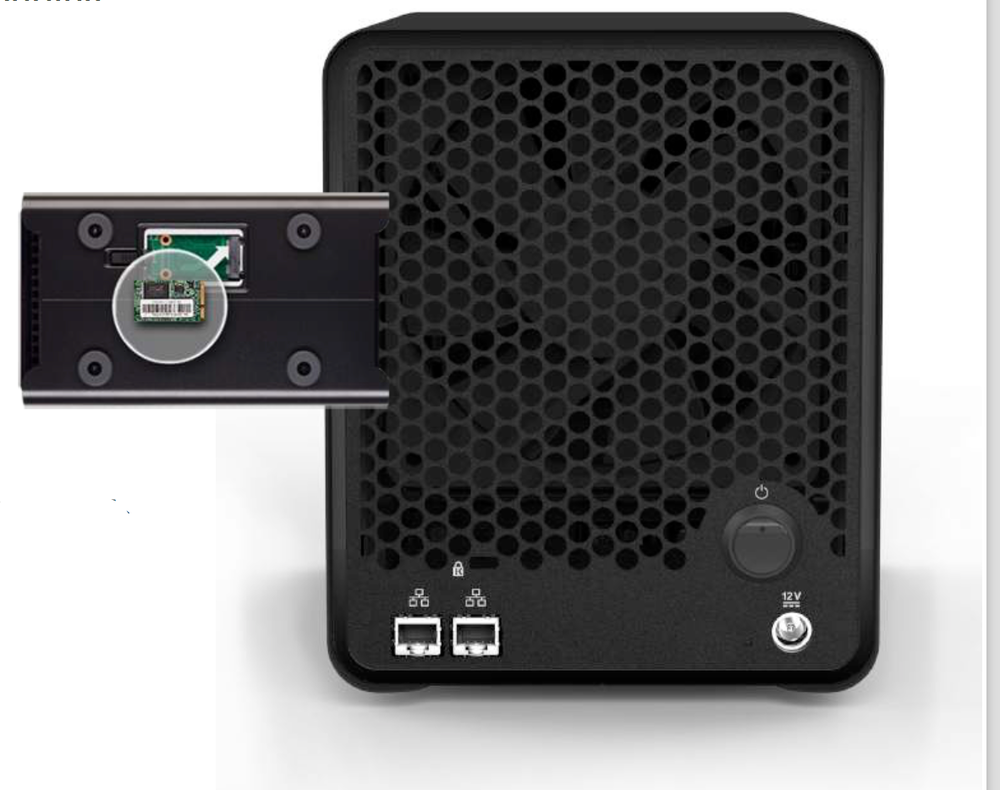 The device comes with two 1Gbps Ethernet ports that can be bonded for twice the throughput, also acting as redundant ports in the case of a router failure. The processor in the device has been upgraded to provide increased speed and throughput as well. The 5N2 can handle a 64TB volume size, and the device can be set up to create a smaller backup volume for use with Time Machine or other backup solutions.
Like the other recent Drobo products, the 5Ns has an internal battery backup for zero data loss during a power outage. That eliminates the "RAID 5 write hole" issue common with other RAID solutions that can corrupt data. The 5N2 also performs data scrubbing in background, verifying all user data and metadata on a regular basis, searching for and repairing corruption where it is found.
Drobo's BeyondRAID technology makes it easy to hot swap drives to replace those that fail or to increase capacity as time passes. Built-in protection from up to two simultaneous drive failures is possible, and rebuilds are done automatically.
Free Drobo Apps can be automatically installed on the Drobo 5N2, providing the ability to access the device remotely from iOS devices via DroboAccess or perform instant backups of photos via DroboPix. Two Drobo 5N2s can be placed at different locations, then replicated via Drobo DR — a complete disaster recovery solution. Through Drobo Apps, the device can run a host of developer tools like Java, MySQL, Python, Ruby, Subversion, and even WordPress. Those who want to use a Drobo 5N2 as a media hub can fire up Firefly, Plex, Media Tomb, MiniDLNA or Sickbeard.
The company is offering a few promotions during the launch of the Drobo 5N2. First, a limited edition GelaSkin is available to liven up the normally blank "face" of the device, and Drobo FS and 5N owners can take advantage of a $50 upgrade offer by emailing marketing@drobo.com