As noted by the Mobile & Apps website, Advanced Micro Devices (AMD) dropped a teaser through its official Twitter account for Radeon that says, "New Year. New architecture," referencing to its next-gen Vega GPU architecture. I think these will be available in the March rev of the iMac and, perhaps, a new Mac Pro.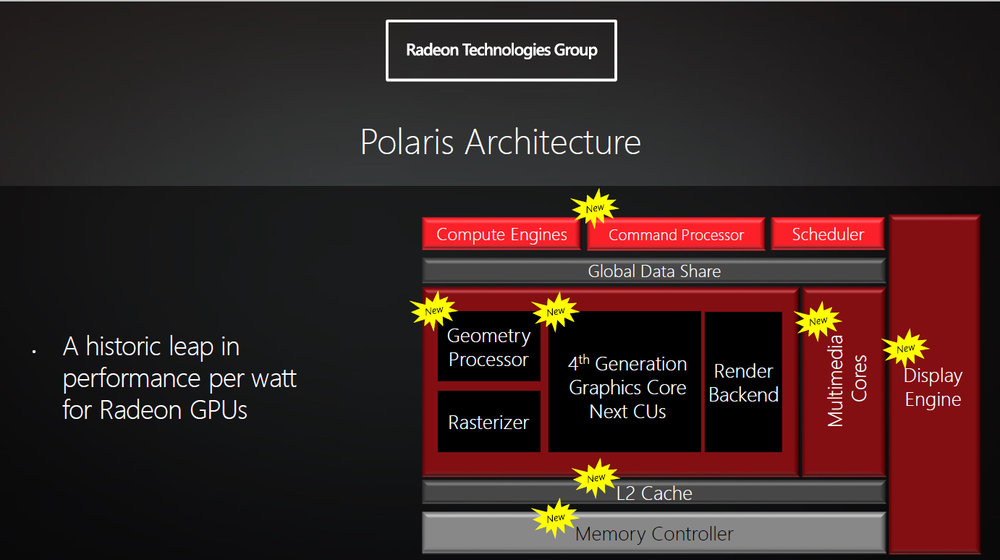 The Vega 10 GPU recently received RRA certification with a Polaris 12 graphics chip. AMD's next-generation graphics processing units are expected to offer both performance and power efficiency.
Vega graphics processing units (GPUs) will supposedly support up to 16GB of HBM2 (a high-performance RAM interface for 3D-stacked DRAM from AMD, produce a peak compute performance of 12.5 teraflops, and have a memory bandwidth of 512 GB/s. The Vega GPU with 8 GB of HBM2 is said to deliver performance comparable to the NVIDIA GeForce GTX 1080 graphics card.
What's more, Vega-based graphics cards will allow gaming at 4K resolution and at a frame rate of 60 frames per second (fps) at the highest settings. The first graphics card to be released will probably be the Radeon RX 490.