On a regular basis, Apple World Today posts a list of notable new apps or app updates that have been released. They may not necessarily be new, but they're popular and deserve mention. Here are today's picks.
iOS Apps/Updates
Bluewave Solutions has introduced Educatia 1.0 for the iPad. The free education app offers a way for teachers to communicate with their students away from the classroom. Educatio gives students a way to work directly from their iPad.
PlayToddlers has launched Happy Daycare Stories 1.0. It's a $2.99 educational app for children aged 2 to 8. Happy Daycare Stories puts kids in charge of a daycare center to create their own stories. They will nurse five characters in seven different rooms.
Trilo Interactive AB has debuted Trilo Spelling 1.0. It's a $4.99 spelling game for kids in grades K-2. Trilo Spelling allows you to play phonics-based spelling games with the glowing ghost Spooka, the one-eyed mummy Sling, and the friendly zombie Frank. Kids increase their understanding of basic and intermediate word structure, while also expanding their vocabulary with 250 unique words.
Mac OS X Apps/Updates
Eltima Software has announced Airy 3.0, an update of their Youtube downloader for Mac OS X. The app allows users to download and save YouTube videos right into their Mac computers in a desired quality and resolution.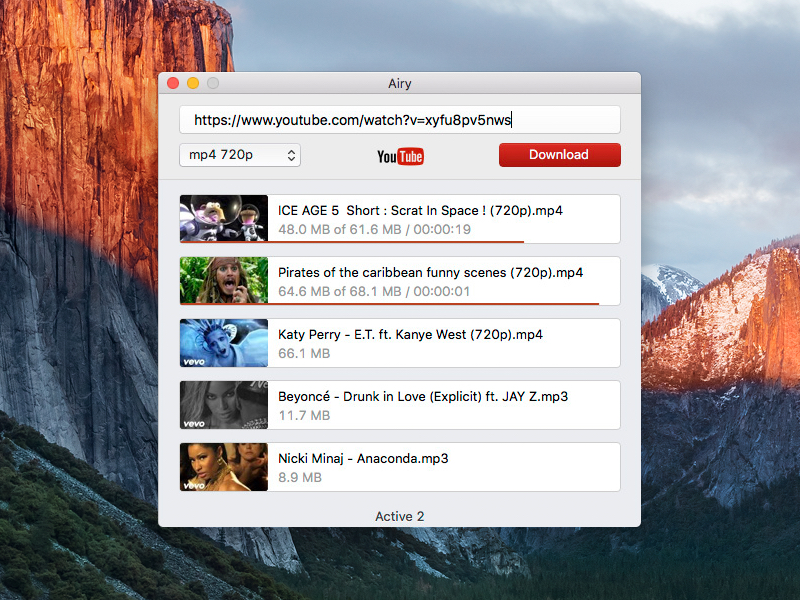 Videos downloaded with Airy can be saved in MP4, FLV, and 3GP formats. Airy also download HD videos – even 4K and 8K Ultra HD videos are supported. Version 3.0 offers the ability to log in to your YouTube account for the possibility to download age-restricted and protected videos.
Airy YouTube Downloader costs $19.95 with unlimited possibilities of downloading numerous YouTube videos. You can download a demo that allows 2 free downloads at the product website.
AKVIS has released its $17 Happy Birthday frame pack for Mac OS X 10.6 and higher. It includes 100 hand-painted designs. The frames can be used with the free AKVIS Frames software which has been updated to the version 2.0 and now supports ultra HD resolution.
AKVIS offers a range of photo frame sets devoted to particular themes: countries, four seasons, holidays and events, hobbies and interests, etc. The frame packs can only be used with AKVIS Frames (freeware) and AKVIS ArtSuite (Home Standalone/Home Deluxe/Business). The new Happy Birthday Pack includes 50 horizontal and 50 vertical templates. You can see all the photo frames in thumbnail view.
The AKVIS products run on Mac OS X 10.6 and higher.