ECOXGEAR has introduced the EcoBoulder, modern day boom box equipped with 100 watts of power, an 8-inch full range speaker, 3-inch tweeter plus an 8-inch passive woofer.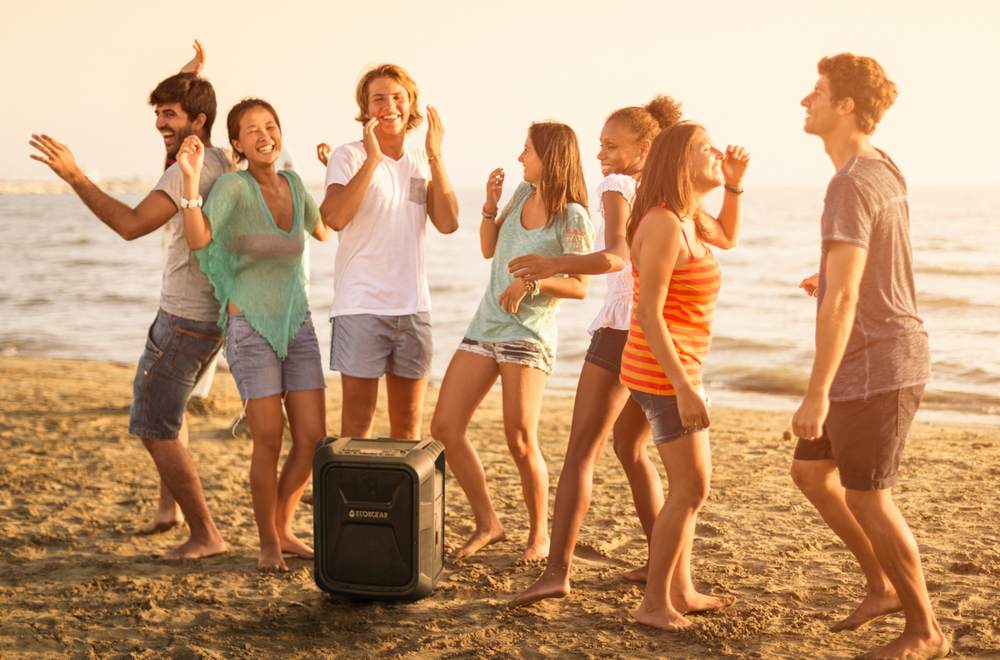 It's IP67-certified/fully submersible, has a UV protected housing, is dirt/dust proof and even floats. It's also engineered with a storage compartment for your mobile device and cables and is 100% waterproof, not just splash-proof. The speaker has an integrated telescoping handle and oversized outdoor wheels to offer transportation between the surf and the turf.
The EcoBoulder is fully submersible and will float on top of any body of water. It's infused with a UV protective coat to prevent fading, wear and tear. EcoBoulder's waterproof storage case ensures a user's mobile device can stay close while being protected and remained powered thanks to the internal USB charging port. It also delivers 10 hours of playtime at full volume and 100 hours of standby time, meaning guaranteed battery life for an entire day of fun before needing to recharge. The EcoBoulder retails for $249.99, and will be available at the end of August.
---
Backblaze – The best online backup service for Mac and PC