Jamf, which specializes in Apple management, says Acadian Ambulance Service is using Apple and Jamf technology to empower its roughly 3,000 employees to deliver care across 74 counties and parishes in four states.
Acadian transitioned from Windows-based devices to iPad devices in an effort to provide an elevated level of care to their patients, while offering employees their device of choice. In addition to helping the company attract and retain talent, the switch to the Apple platform also saved the company about $2,200 per device, says Joey Branton, director of technology, Acadian Ambulance Service.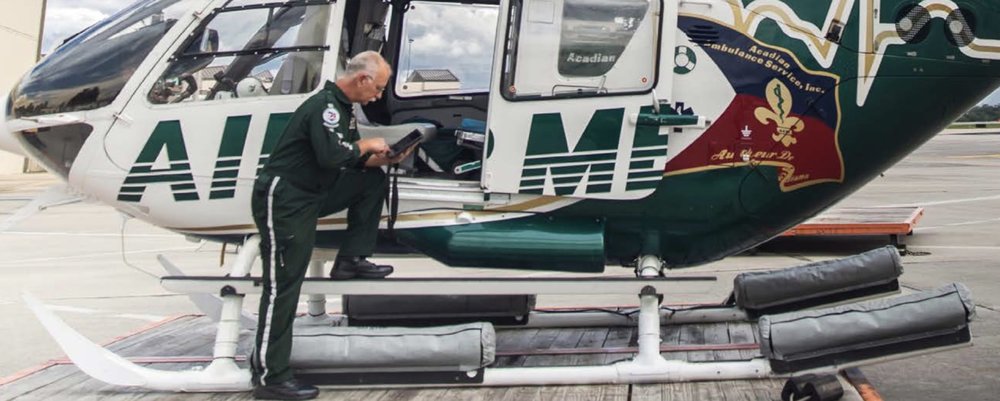 Medics in nearly 600 Acadian ambulances and 10 helicopters now use the iPad devices for mobile point-of-care and data entry into their electronic patient care record (ePCR). Each ambulance has a mobile gateway that serves up LTE connectivity to the cloud using their cellular network.
They also have bluetooth and WiFi connectivity, so iPad devices can operate on or offline. Additionally, helicopter devices use an air card, which enables them to maintain constant connection with the Acadian network. Jamf manages all of Acadian's Apple devices.