By Richard Conn
Launched in September, Apple's iOS 14 is one of the biggest software updates in years, and is described as a game changer for retail. With a little creative thinking, most of the new features can be harnessed to improve sales and customer service for your business.
For instance, Sign in with Apple lets shoppers link their Apple account to retailers' apps, meaning faster login and one less password!
Take-up is likely to be huge – just five days after release, adoption of the update had reached approximately 26 percent of active iPhone, iPad, and iPod touch devices.
Therefore, if you have a large Apple audience, you should ensure you're ready for the upgrade. It's time to get your customer service and marketing departments working together to maximize its potential.
Here are our top 11 upgrades and features in the iOS 14, and how they can benefit you.
#1 App Clips
This exciting feature enables the use of third-party apps without having to download them. So the apps you require just once for a specific service (car parking, bike rental, ordering drinks) don't take up space.
Those wanting the full app can access it directly from the App Clip. So, there's an opportunity to make sure your company's app is something customers want to keep – and talk about through SMB word of Mouth.
App Clips is compatible with Apple Pay and Sign in with Apple, so third-party apps can be used by scanning a QR code. This connection between app and physical store can only improve the omnichannel experience.
#2 Home Screen
The iOS 14 sees a redesign of the Home screen, including the introduction of widgets. Favorite apps can now display information directly on the Home screen with widgets in small, medium, or large.
Retailers can get creative with how they use these. For instance, providing updates about latest offers and product drops.
The Portable Apps feature makes it easier to develop shopping apps and deploy them to all devices.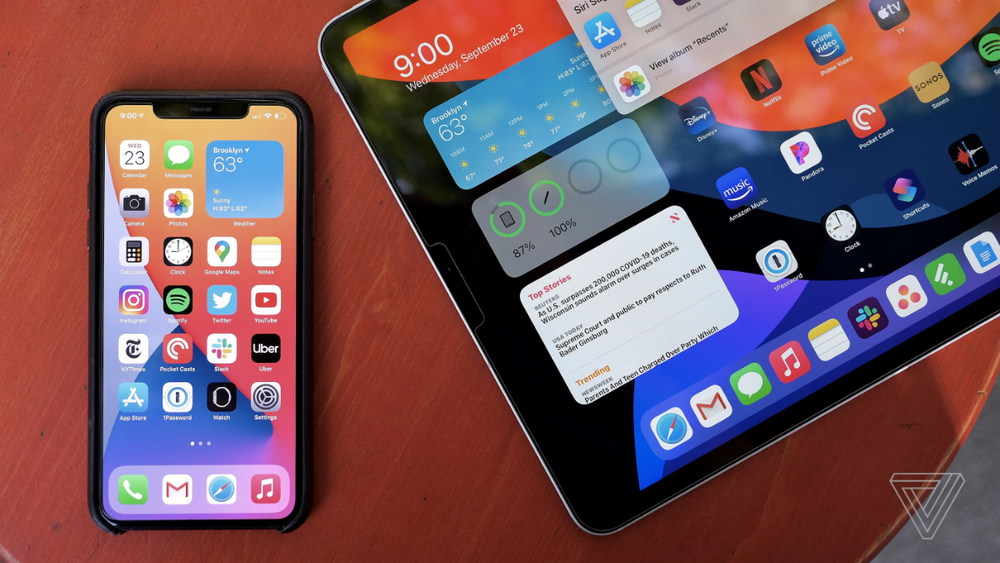 #3 Smart Stack
The Smart Stack feature is a widget that houses multiple apps, which users can swipe between without leaving the widget itself.
It has the intelligence to learn which apps are used at different times of day, and display them accordingly. This can help your business appear relevant to customers – use social listening to discover the optimum times to target them.
#4 App Library
This organizational tool automatically arranges apps into folders, such as grouping all streaming apps or social media apps together for ease of use.
It's perfect for those who like a tidy Home screen, especially if you're taking part in video conferencing. If you've recently learned how to screen share, you'll realise that your screen is visible to others – it's efficient and prudent to keep personal information out of sight!
#5 Messaging
iOS 14 introduces inline replies to messages, allowing threads or sub-conversations within a group text. You can also tag people within the chat.
This should prove useful in social media customer service and workforce optimization, as you'll find it easier to analyze every customer interaction. Click here to find out what is workforce optimization and how it can benefit you.
There are also new Memoji styles to customize your character, which is a cute way to make customer communications more friendly and personal!
Meanwhile, FaceTime's new eye contact feature makes your eyes always seem to look directly into the camera – so the person you're talking to feels you're really listening. Another great tool for personalized customer service.
#6 Translation
The Translate app enables both text and voice translations of 11 languages, plus a real-time conversation mode and an offline mode for downloading languages in advance.
This could be a real asset for communication with customers overseas, or those for whom English is not the first language.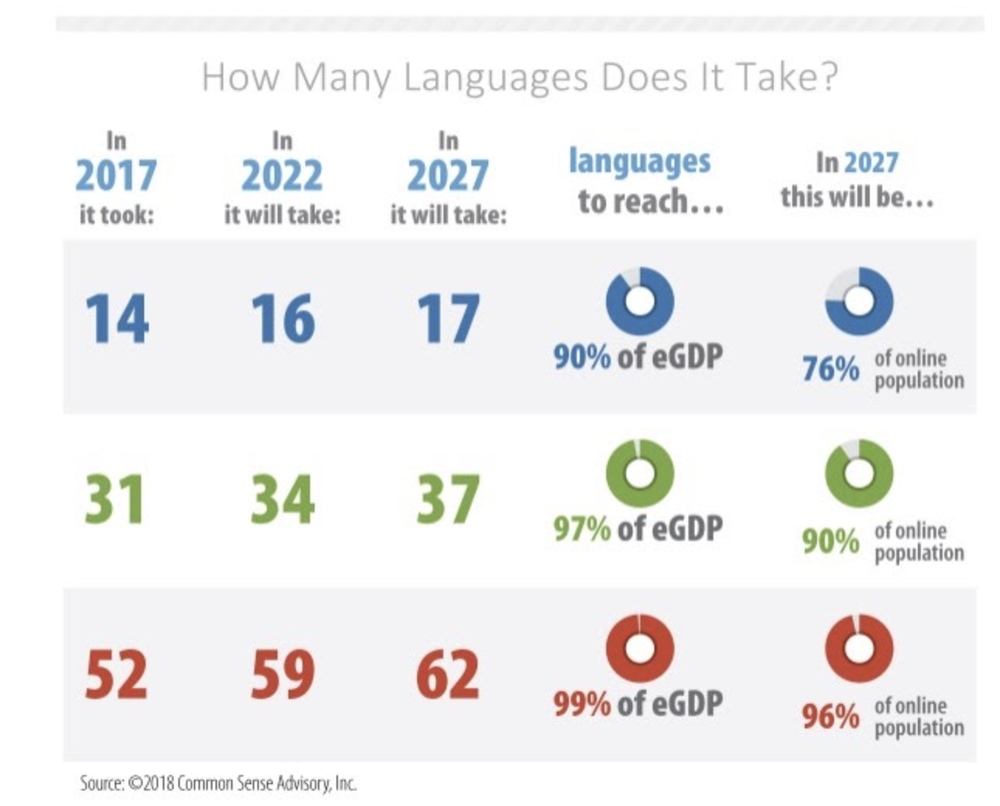 #7 Siri
Siri's upgrade will also offer more accurate translations, as well as voice commands to record and send audio messages – another touchpoint in the omnichannel experience.
The intelligent Siri Suggestions widget will offer lifestyle suggestions based on how people use their device, which again has applications for analytics.
#8 Notifications
Multi-tasking is highly useful when taking part in video or audio calls, and the iOS 14 has several features to assist with this. Notifications of incoming calls will now only take up part of the screen, so you can swipe them away when you're in the middle of something.
Additionally, picture-in-picture allows you to watch content from video-playing apps whilst using other apps, with the video appearing in a small floating screen.
The technology also provides the ability to browse a retailer's app while watching a program, which could prove important as 'smart shopping' begins to take off.
#9 AirPods
The updated AirPods and AirPods Pro can now automatically switch audio from one device to another. For example, when a user stops listening to an iPhone podcast and starts using video conferencing software for mac, the audio will change over without the need to adjust Bluetooth settings.
The Spatial Audio feature allows AirPods Pro to play immersive 3D sound, which is a bonus for companies offering virtual/augmented reality experiences.
#10 Apple Maps
Improvements to Apple Maps include the Guides feature – essentially an online travel book. Your listing is a chance to provide lots of information about your business and tell your story to draw customers in.
There's also new information for road users, who can search for cycle lanes or electric vehicle charging points.
#11 Privacy
The iOS 14 is described as the most private Apple platform yet, with features such as privacy labels showing data extracted by an app, and the option to share only an approximate (rather than exact) location.
Although this curbing of data collection has knock-on effects for analytics, it's also a chance to show customers that you care about their information and will only use it for good. Make sure your privacy policy is clear and up-to-date, and only send customers relevant marketing.
Takeaways
The iOS 14 is packed with upgrades to make everyone's life simpler – so it's worth doing some research to discover how the different features can work for your business.=
Word is that even more features are in the pipeline, so keep an eye on the latest developments.
Author's bio
Richard Conn is the senior director, Search Marketing for RingCentral, a global leader in unified communications and teleconference services provider.
He is passionate about connecting businesses and customers and has experience working with Fortune 500 companies such as Google, Experian, Target, Nordstrom, Kayak, Hilton, and Kia.